hawg

Resident

Posts: 932

Post by hawg on Jun 16, 2021 18:20:31 GMT -6

News headline: "Execution of Brad Sigmon halted by South Carolina Supreme court on grounds that firing squad must be among options"

That's a different kind of ruling.

Compact him on over here to Utah. We have the room, we have the policies and I believe we have the only experience in the last 50 years.

confidence. that feeling you have before you truly understand the situation.
Shoutbox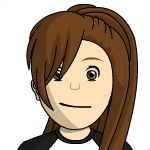 whitediamonds
:
The DP is used criminally against innocents of society far too long & too many. They suffered death, not by peaceful means or methods. The DP needs as already stated to be kept alive.
Dec 30, 2016 10:58:11 GMT -6