Potassium_Pixie

Veteran

Member of the Month - 7/12

Capital Murder means Capital Punishment doled out. Quickly.

Posts: 1,953

Post by Potassium_Pixie on Mar 5, 2013 1:19:36 GMT -6

3 accused in triple-homicide plead not guilty
Comments 1
March 4, 2013 3:26 pm By Amanda Milkovits

PROVIDENCE, R.I. -- Two teenagers and a convicted felon pleaded not guilty Monday to the murders of three people in Providence last summer.
Russell Burrell, 17, his friend Quandell Husband, 16, and acquaintance Timothy "Beeper" Debritto, 27, appeared separately before Superior Court Judge Robert Krause in arraignments on charges including murder.
Krause ordered all three held without bail. Debritto is already serving a 50-year sentence at the Adult Correctional Institutions on a different shooting.
A fourth man, Donovann Hall, 19, pleaded guilty Friday to arranging the robbery that led to the murders of Shemeeka Barros, 22, her boyfriend Michael Martin, 23, and their friend Damien Colon, 22.
Burrell and Husband are accused of botching the robbery and shooting all three in Barros' apartment. Police haven't commented on Debritto's alleged involvement.
Shoutbox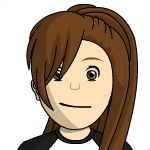 whitediamonds
:
The DP is used criminally against innocents of society far too long & too many. They suffered death, not by peaceful means or methods. The DP needs as already stated to be kept alive.
Dec 30, 2016 10:58:11 GMT -6