hawg

Resident

Posts: 932

Post by hawg on Feb 5, 2021 10:59:57 GMT -6

Check out the last two articles written by Ann Coulter about the rantings of a nutcase liberal at the new York times defending Cooper as innocent.
Proves again that the number one article of faith of democrats and liberals remains 'kill babies, not murderers'.

confidence. that feeling you have before you truly understand the situation.
Shoutbox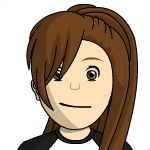 whitediamonds
:
The DP is used criminally against innocents of society far too long & too many. They suffered death, not by peaceful means or methods. The DP needs as already stated to be kept alive.
Dec 30, 2016 10:58:11 GMT -6